NEW

Formula Developed For Women Looking To Promote Digestion And
Relieve Occasional Digestive Discomfort
Developed by 2 Doctors and a Nutritional Scientist with ingredients shown to assist in the relief of occassional Bloating, Gas and to promote regularity.



Product Highlights
Formulated with scientifically backed ingredients

Free from Gluten, Dairy and Sugar. Non-GMO.

Made in the USA with the finest local and globally sourced ingredients

Serving size of 1 scoop per day

Amazing natural vanilla bean flavor

60 day money back guarantee

Designed for women of ALL ages

Easily tolerated with no GI upset



Product Highlights
Formulated with scientifically backed ingredients

Free from Gluten, Dairy and Sugar. Non-GMO.

Made in the USA with the finest local and globally sourced ingredients

Serving size of 1 scoop per day

Amazing natural vanilla bean flavor

60 day money back guarantee

Designed for women of ALL ages

Easily tolerated with no GI upset
Supports Gut Health and the Gut Lining*
Complete Gut Repair contains ingredients shown to help maintain a healthy gut microbiome, support the gut lining, maintain a healthy gut environment and support the healthy functioning of the gastrointestinal tract*
Relieves Symptoms of Constipation, Gas and Bloating*
Complete Gut Repair contains ingredients shown to help relieve occasional bloating, flatulence, abdominal distension and discomfort and many more*
Younger and Firmer Looking Skin*
Collagen peptides have been shown to nourish, and moisturize the skin, which visibly reduces wrinkles, fine lines, and under-eye bags*
Scientifically Backed Ingredients Featured In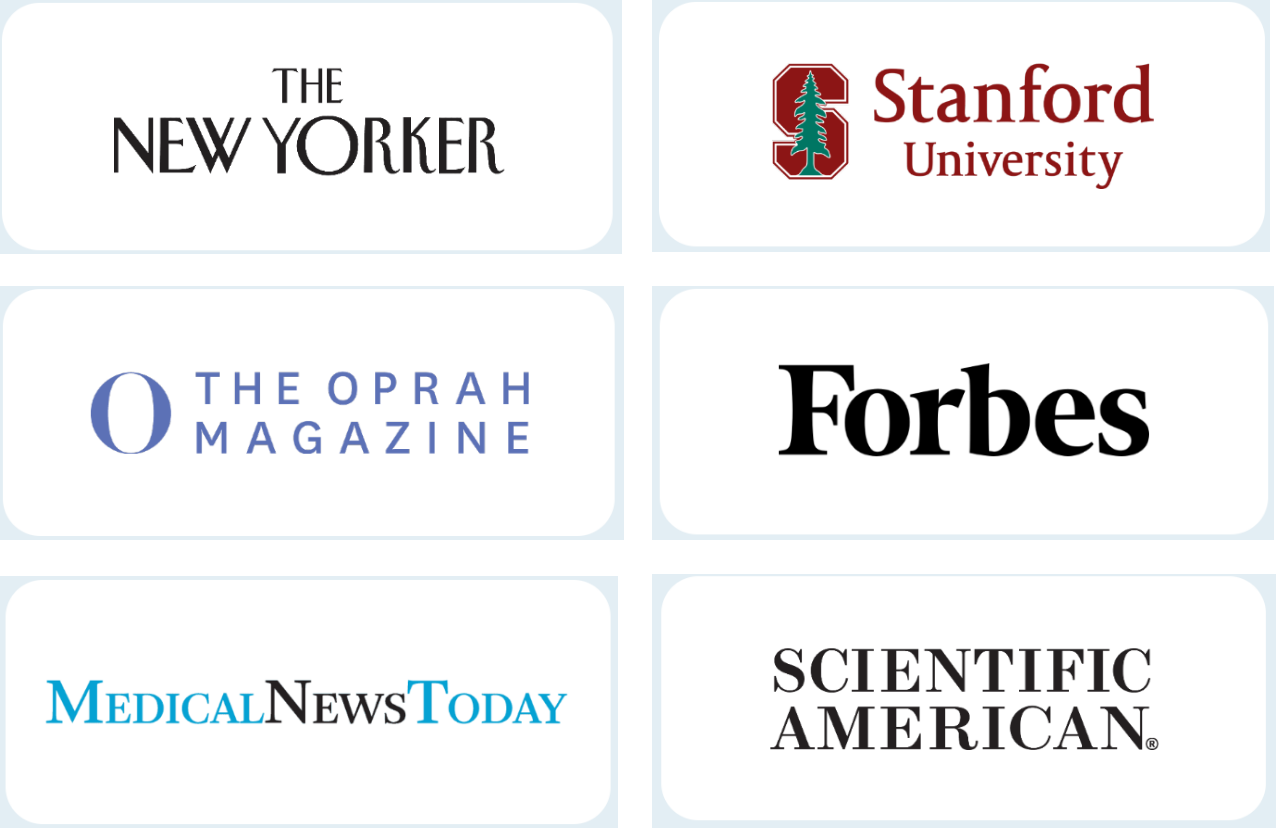 Before and After Stories Directly From Thousands Of Women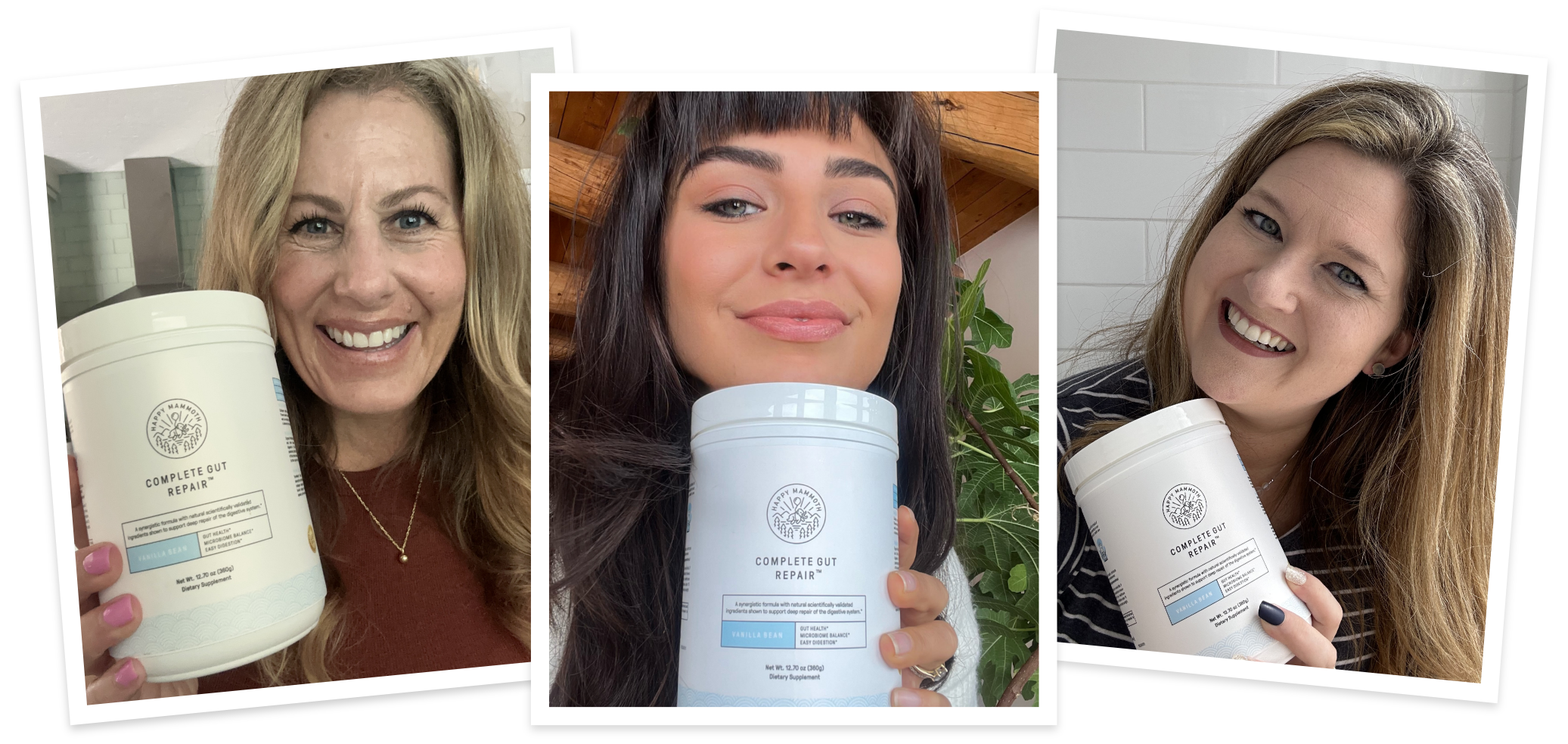 Within 2 days I noted reduction around hips. At 5 days I could see my whole body was smaller. My fave looked as if I had a facelift, dropping eyelids lessened, jowls less slack. By day 10 I was receiving hourly compliments about how well I looked. I remeasured myself & had lost weight bust/ waist/hips. My long-standing belly bulges (upper & lower) were reducing. Weight is unchanged but I'm a different person. I'm simply astonished
I've been trying Complete Gut repair for 3 weeks now. After 1 week, I felt I had more energy overall, small improvements on my skin and breakouts, and some nights having a better, deeper sleep. Looking forward to continuing using and get full and long term improvements. Over the years I've tried a large number of pre-pro biotics, organic remedies but none is comparable to this. I would definitely recommend and will be buying more.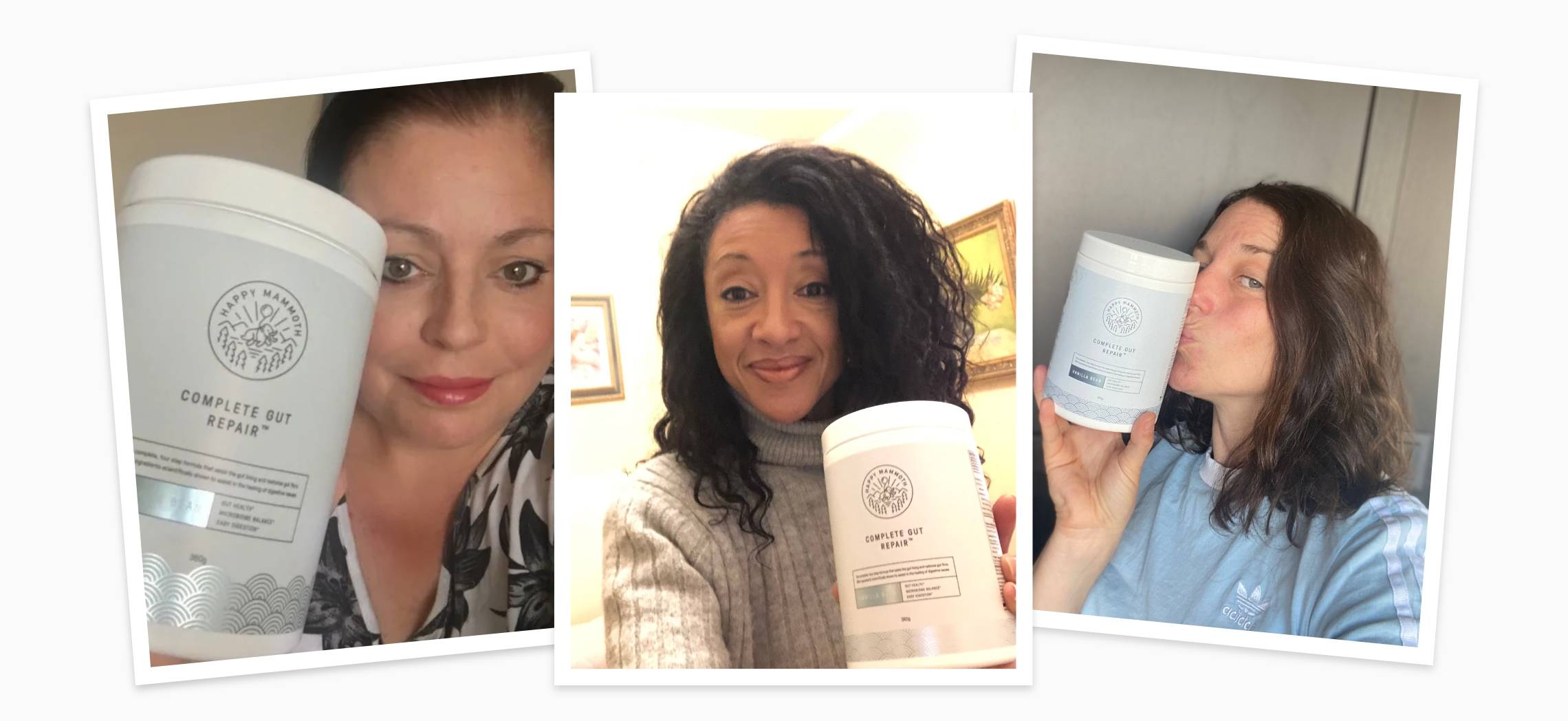 Many things can upset your stomach and digestive system. I love this Gut Repair. You just add one spoon to your favorite beverage. I drink this all day long. It's particularly good mixed with the Tea. I love the vanilla flavor! I love so many of the Happy Mammoth products that go with the plan. They do aid in healthy weight loss as well. I highly recommend. It tastes great and really works! I have lost 5 kg in 8 weeks. My daughter has lost weight too! We both enjoy this new way of eating and it's definitely life changing. I've found that within my friends and family they either love it or do not. There is no in between.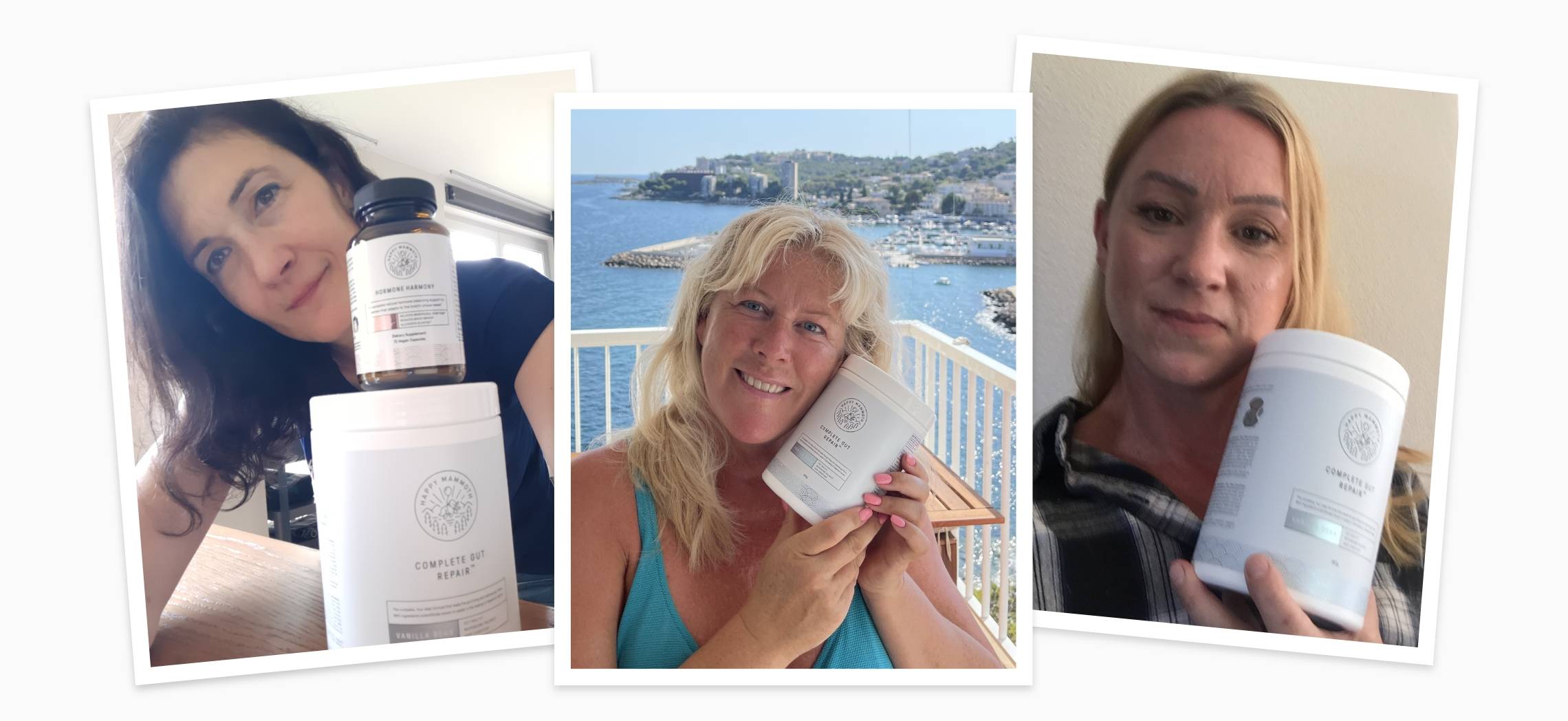 Have tried many remedies for bloating, gas. This powder is amazing and even taste good. I look forward to it in the morning. No more bloating even if I've been eating lots of broccoli. I can't recommend it enough. My son is also taking this super powder and has noticed a remarkable difference in his body and movements.
I've been using gut repair for 3 months. I've lost a stone in weight and I have beautifully flat tummy which I haven't had for years! I've been struggling with food and bloating but now I don't have that problem. I can't live without this supplement, two scoops per day has changed my life... So thank you happy mammoth!
I saw a post on FB advertising this amazing product and decided to give it a go! What a GAME CHANGER! You have no idea how much this means to me I am now back to my old self back running 10k's/Marathons! I wish I could give you all at Happy Mammoth a MASSIVE hug to thank you for making such an amazing product please keep up with the good work.
Hi I started my gut repair, 1 and half months ago. I was suffering with, bloat and awful stomach issues.. carring lots of weight, I take my gut repair every morning, I feel amazing, I'm down weigh, my mood is great, I would recommend this product
Happy mammoth has changed my life! Bloating, pain and discomfort have gone! It's miraculous! My hair and skin feel good too! I look forward to taking it each morning, it's a pleasure! Thank you so much!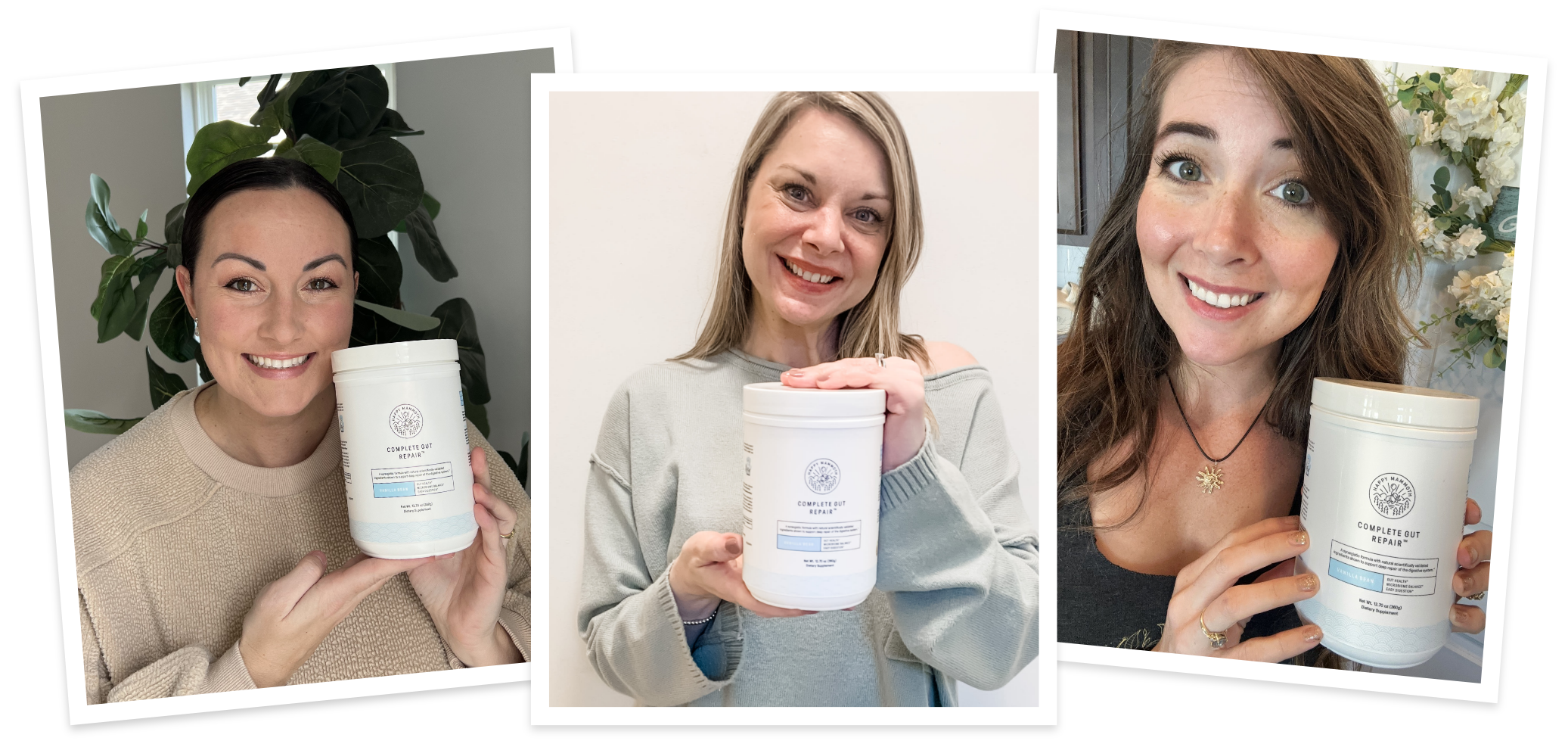 How Complete Gut Repair™ Help Support and Restore Gut Health - Right From Day 1
Here are the ingredients that make this formula so powerful… And how they work together to help you get your old self back:
Hydrolyzed Collagen Peptides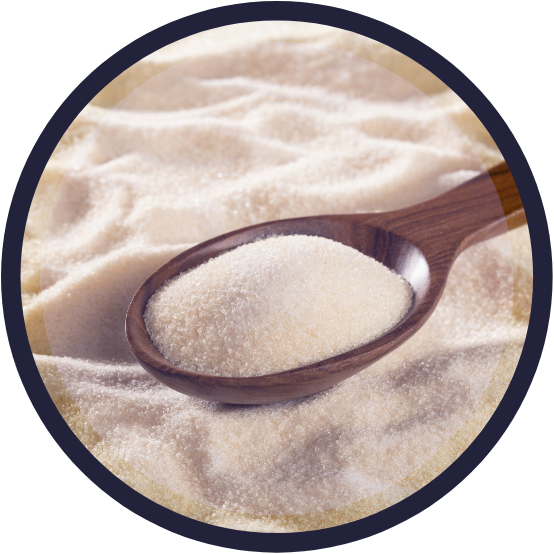 Shown to support gut health and help promote healthy gut flora, which is essential for gut function*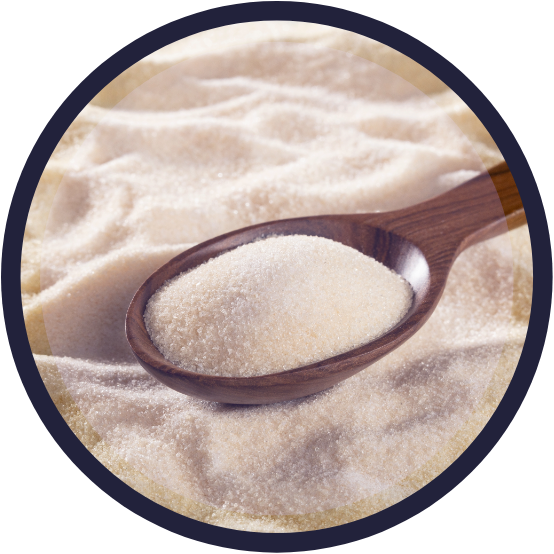 Collagen is abundant in essential amino acids that play a critical role in supporting your gut health* It works like a nutritional "super glue" that holds your gut together.
BONUS: Collagen also makes your skin tighter and brighter, and your hair stronger, thicker, and fuller.*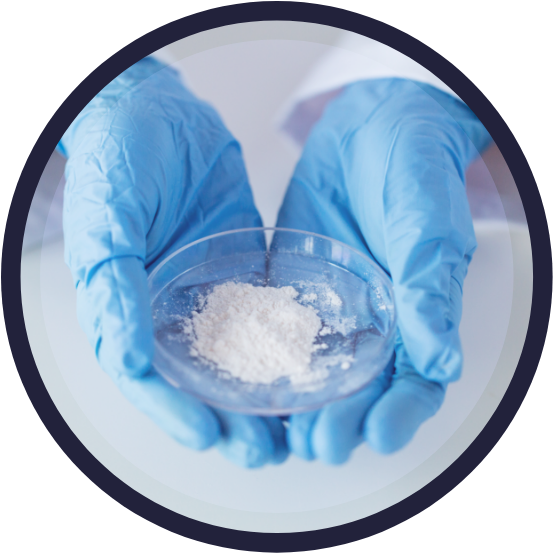 This is a vital component of your gut lining, so adding L-Glycine to the formula helps to support it.*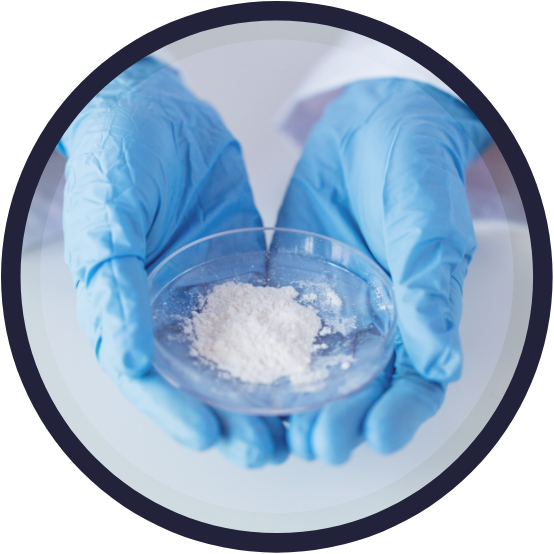 L-Glycine is supported by an impressive amount of scientific research that shows its critical role in helping people support their collagen levels.*
L-Glycine has been shown to promote nervous system health and support an overall wellbeing.*
L-Glycine is also an excellent natural sleep aid. It promotes restful sleep and help maintain healthy sleep patterns. This means it may make it easier to fall asleep and stop waking up at night.*
Support your entire digestive system with this "everyday" probiotic*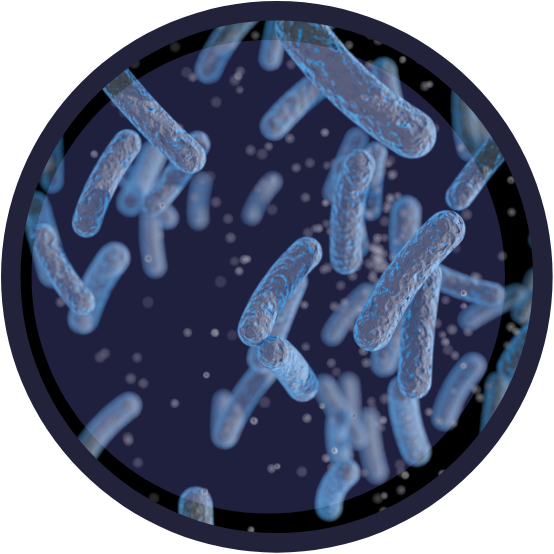 Boosts your gut with 300 million beneficial gut bacteria in every serving… To promote a healthy gut flora that may result in smoother digestion.*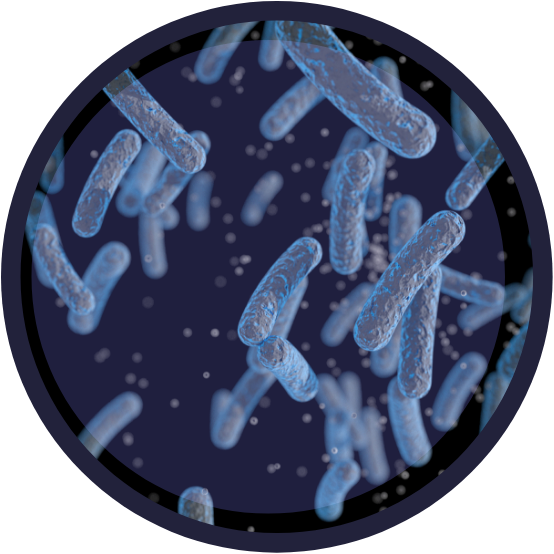 Bacillus Coagulans have been shown to help relieve various symptoms which include occasional bloating, gas and diarrhea.*
They also may help maintain healthy digestion, immune system, overall health and healthy functioning of the gastrointestinal tract.*
In other words, they're an important nutrient for every woman looking to maintain health, happiness and energy levels.*
Pureway® Liposomal Vitamin C
Higher absorption Vitamin C*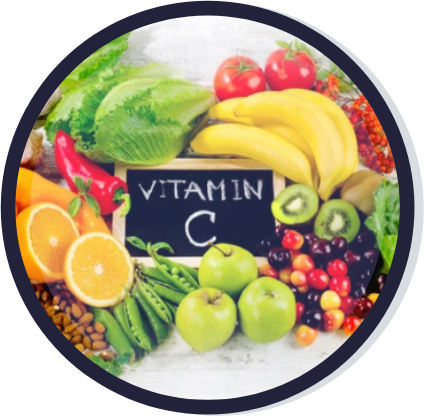 This is a unique, patented form of vitamin C is shown to have 233% higher absorption than other sources!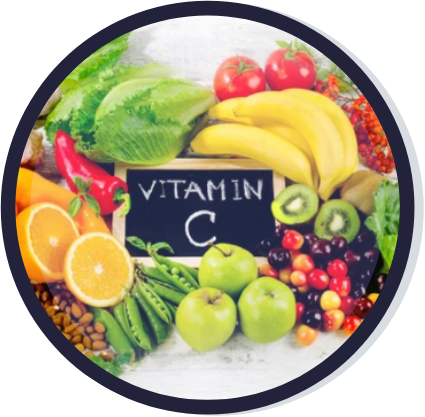 Vitamin C helps the body build collagen at a cellular level.*
Vitamin C boosts the absorption of collagen in the formula, so you can make the most out of Complete Gut Repair.*
Vitamin C is extremely difficult to absorb by the body, but the patented PureWay Vitamin C is the most bioavailable, potent form on the market.*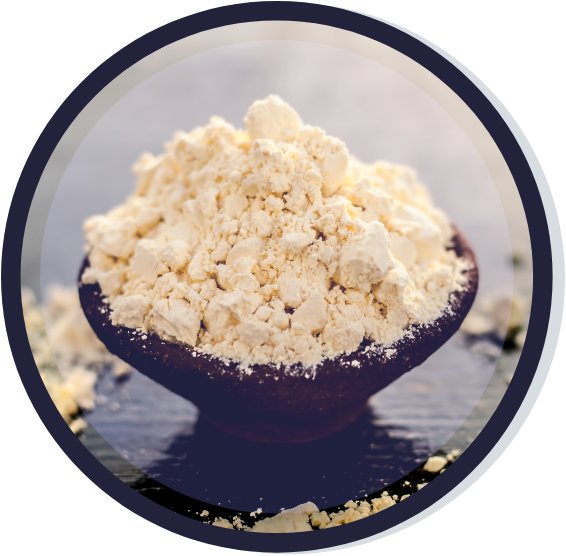 L-Threonine is an essential amino acid that helps to protein levels in the body.*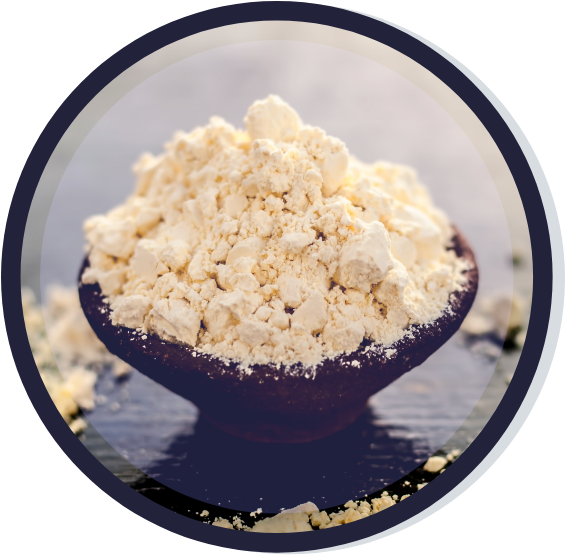 Essential amino acids like threonine are the building blocks of proteins. They play a vital role in the structure of our bones, muscles and skin.*
L-Threonine is critical for supporting the mucus layer inside your gut*
Supports gut health, bone and muscle strength.*
Patented Prebiotic Fiber Preticx®
The Superfood For Your Gut Flora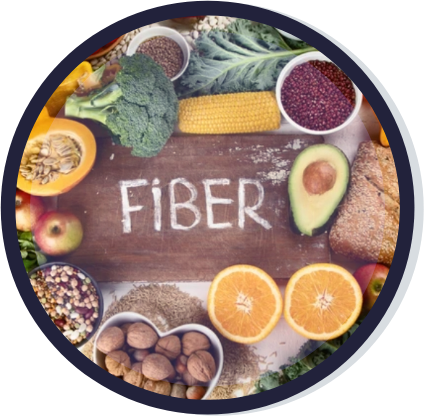 Prebiotic Fiber is superfood for the beneficial bacteria in your gut. It feeds them to support gut flora* and promote balance of the microbiome.* It perfectly matches the probiotic bacteria in the Complete Gut Repair formula — because it's been shown to support its growth in the gut.*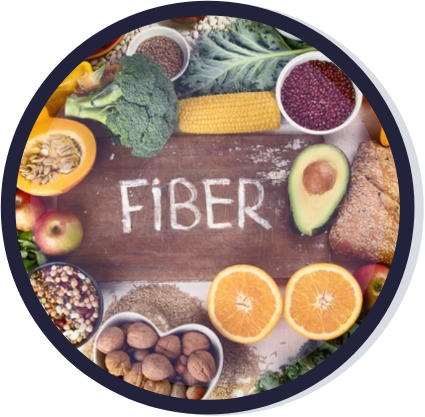 Simply because it's one of the best prebiotic fibers available right now. And this has been shown by a study from UCLA.* In the study, the scientists found that PreticX effectively supports the gut microbiome*
What's more, it's been shown to go hand in hand with the Prebiotic Bacteria in the Complete Gut Repair formula to help promote regularity, nutrient absorption, and to help maintain blood sugar levels.*
This may translate to smooth digestion, increased energy, and amazing mood. Plus… it can help assist with weight loss.*
Formulated by Doctors and Experts With Degrees In Nutritional Science and Chemistry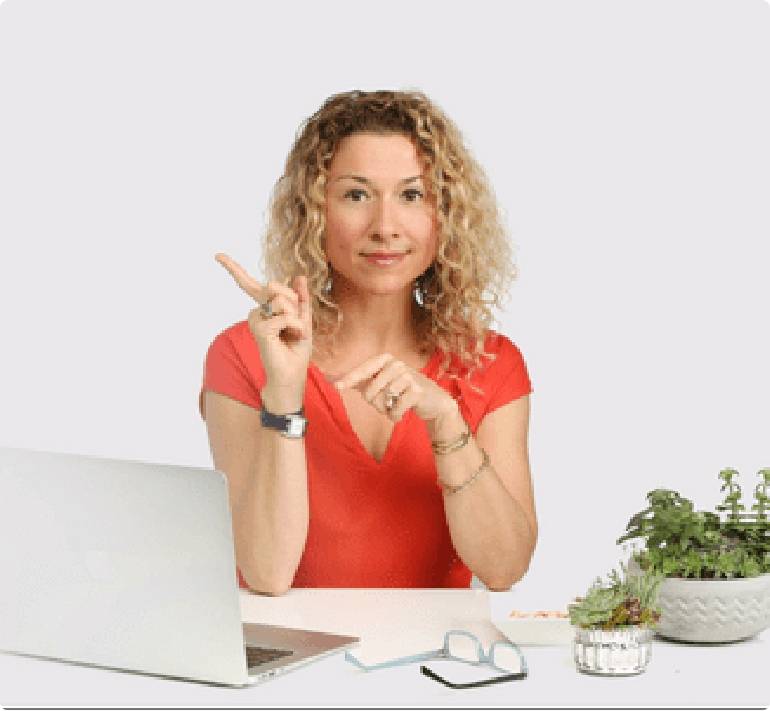 Dr. ​​Aimée Gould Shunney
Women's Hormone Health Specialist
​​Aimée is a medical doctor from Santa Cruz, California, with 21 years of clinical experience. She specializes in natural treatments that target the roots of women's health problems. She's helped thousands of women to restore healthy hormonal balance and take back control over their lives.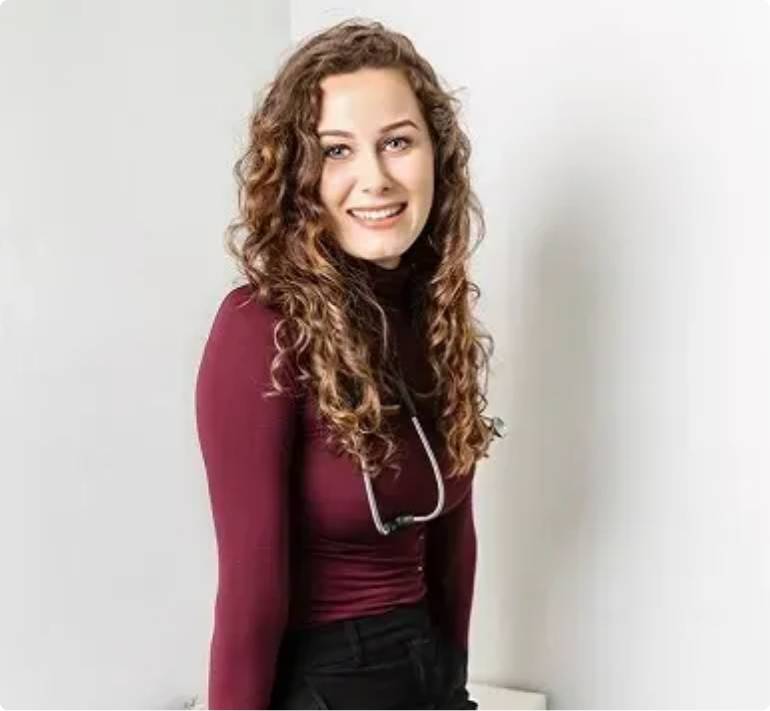 Natural Medicine Specialist
Dr. Annie runs a clinic in Vancouver, Canada where she helps women with their general health, weight loss, and stress management. She also specializes in skincare, medical aesthetics, and pain management to give women a second shot at youth — without stubborn health problems that bring them down.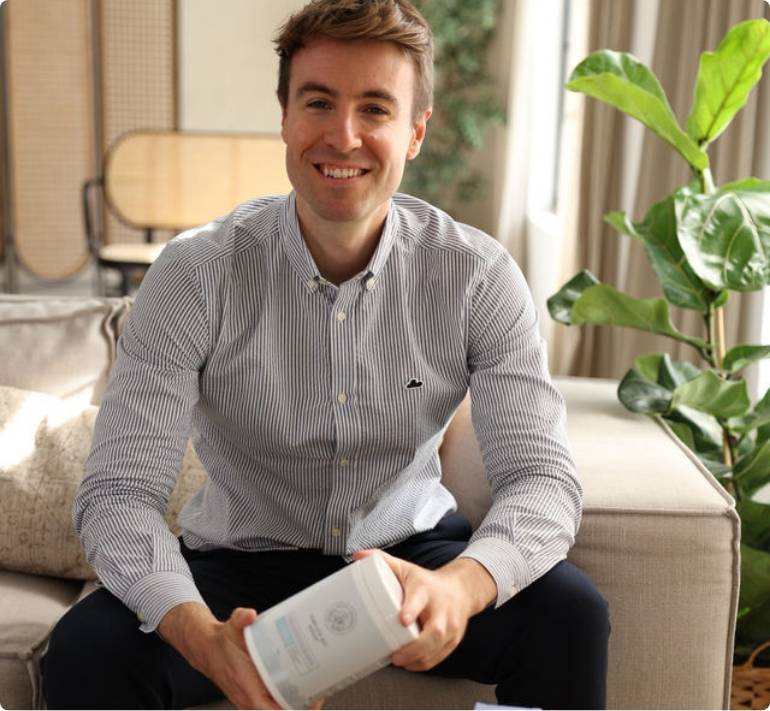 CEO, Health Researcher and Biohacker
Matt has 12 years of experience as a health researcher. He always believed that common health problems can be solved with natural methods that are safer (and better) than conventional treatments. At the age of 20, he went on a mission to find the best, science-backed natural ways to help people transform their health and bring back their vitality, happiness and desire. Today, he carries out this mission in Europe, Australia and the United States by leading Happy Mammoth.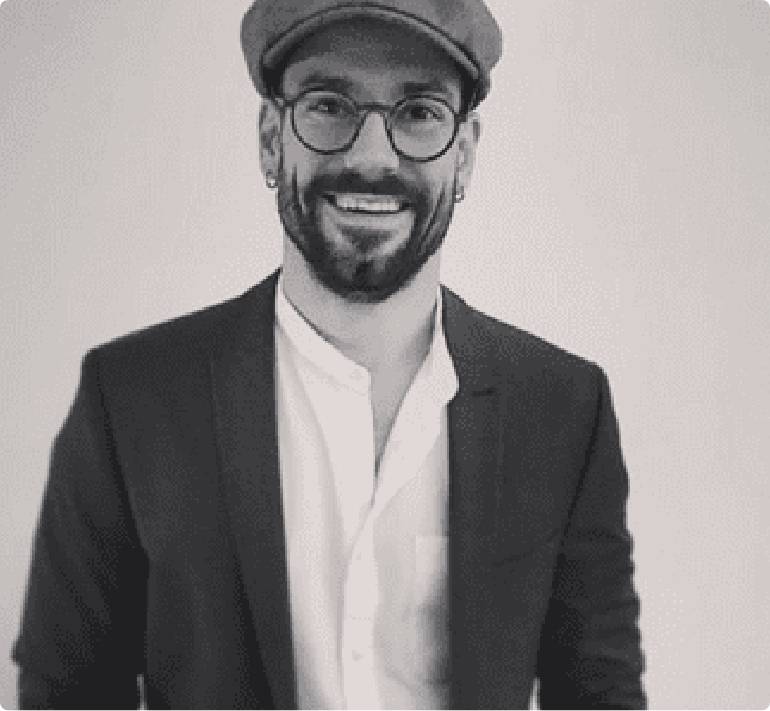 Nutritional Scientist and Lead Formulator
Tobie comes from Germany where he graduated with a master's degree in nutrition science. He has 17 years of experience in formulating natural supplements. He's driven by the newest scientific discoveries and never cuts corners when it comes to the quality and safety of our formulations. Tobie creates our natural formulas with the proverbial "German precision" that sets us apart from other brands.
9 Ways Complete Gut Repair meets
Quality And Purity Standards
Complete Gut Repair Undergoes Insane Quality Testing... Here Are 9 Ways We Guarantee Every Batch Is Pure And Contains The Exact Ingredients You See On The Label:


1. Formulated By a Nutritional Scientist Together With 2 Doctors
2. Made in the USA with globally sourced ingredients in an FDA-Registered Facility

3. We Source Ultra-High Quality Ingredients On Our Own

4. Every Batch Is Tested By An Independent Laboratory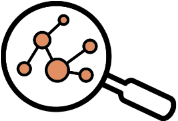 5. Ingredients and Dosages Based On Real Scientific Data

6. Not made with Fillers, Binding Agents or Weird Additives

7. Gut and Hormone Friendly Formula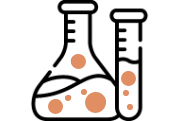 8. Third party tested for quality, heavy metals, toxins and more

9. Free From Gluten, Dairy, Sugar, and GMO's
Either It Works Or It's FREE!
Test Complete Gut Repair Without Risking Your Money With Our 60-Day Money Back Guarantee
We want you to love everything about Complete Gut Repair.
And we believe that you have the right to test it 100% risk-free to see how it works for you. So here's our guarantee:
Get Complete Gut Repair and use it every day, following our recommendations.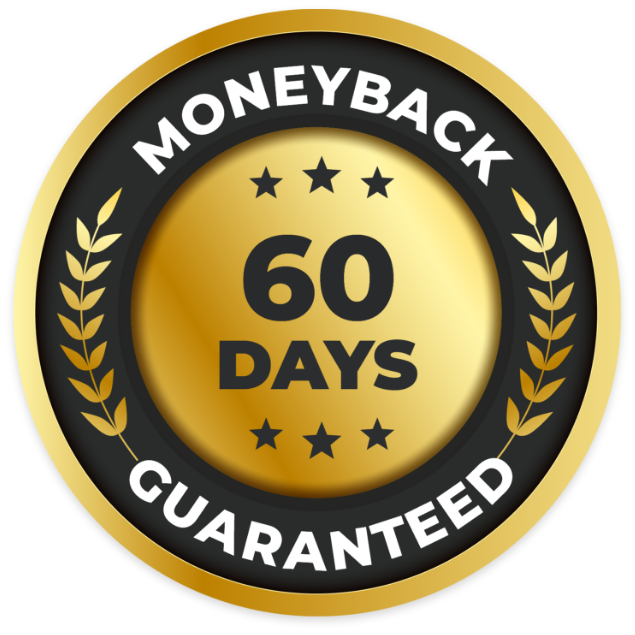 Then, continue taking it to see how it changes your life. If, for any reason, you're unhappy with it, you have 60 days (2 months) to let us know and get your money back. No questions asked!**
So don't hesitate and test it now risk-free.
Frequently Asked Questions
​​Our Collagen is sourced from grass-fed cows and is, therefore, not vegan-friendly.
How do I use this product?
We recommend having one scoop daily. If you participate in daily physical activity, we encourage you to have two scoops to assist with muscle recovery.
Complete Gut Repair is stable in all cold liquids. You can simply mix it into a tall glass of water (200ml-300ml) like a classic protein shake. Or you can add it to coconut, almond/macadamia milk, or a smoothie.
As it is highly versatile, it can be taken at a time of day that best works for you.
Here are some suggestions:
In the morning to promote satiety and reduce sugar cravings.

Before exercise for increased strength and performance.

After exercise for faster recovery.

Before bed for improved sleep quality.
How much collagen does it have?
For every 15g dosage, you get 9.8g of collagen
What are the ingredients in this formula?
Our Complete Gut Repair comes in a delicious Vanilla flavor:
Complete Gut Repair (Vanilla Flavour) contains: Hydrolyzed Collagen Peptides (PEPTIPLUS® XB), Bacillus Coagulans, L-Glycine, Liposomal Vitamin C (PureWay C), L-Threonine, Calendula Officinalis Flower Extract 10:1, Xylo-oligosaccharides 95% (Organic PreticX™), Natural Vanilla Flavour, Natural Stevia-Leaf Extract and Vanilla Beans.
All the ingredients were carefully selected for their high levels of bioavailable amino acids, protein, and probiotics.
Is it Bovine or Marine collagen?
Our Collagen is derived from bovine. It's a type 1 and 3 collagen. These types of collagen play a major role in the growth and repair of bones, tendons, ligaments, and skin. It's typically used for gut and joint health, boosts hair and nails, and enhances exercise recovery.
Where is the formula produced?
Complete Gut Repair is produced in the US in small batches to maintain ultra-high quality. It meets the most rigorous FDA standards for safety and purity.
How does the formula taste?
Complete Gut Repair comes in a natural vanilla bean flavor. It is not too sweet, so it blends perfectly with any food or drink without altering their flavor. This makes it perfect to consume in a glass of plain water, with smoothies, topped on breakfast, or even mixed with yogurt.